2021.06.24
How do I know if a BUD has been assigned correctly?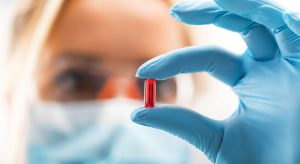 The BUD is the date after which a non-sterile compounded preparation should no longer be used.  BUDs should always be assigned conservatively.  When assigning a BUD, compounders should consult the literature and documentation available on stability in general and on the specific stability of the active pharmaceutical ingredient (API).
In the absence of any stability data for a drug or a specific non-sterile compounded preparation, the following table presents maximum BUDs recommended for non-sterile compounded preparations that are packaged in airtight, light resistant containers and stored at controlled room temperature, unless otherwise indicated.
BEYOND-USE DATE BY TYPE OF FORMULATION
Non-aqueous formulations – The BUD is not later than the time remaining until the earliest expiry date of any API or 6 months, whichever is earlier.
Water-containing oral formulations – The BUD is not later than 14 days with storage at controlled cold temperatures.
Water-containing topical/dermal, mucosal liquid and semi-solid formulations – The BUD is not later than 30 days.
When consulting stability data, it is important to note whether the data is reputable, critically appraised, and specific to the compounded preparation.
If you are purchasing a non-sterile compounded preparation from another pharmacy, you must ensure that the BUD assigned follows the guidance as described above.  If the BUD has been extended, it is important that you ask for the stability data to support that extension. If the pharmacy can't or won't provide you with the data, the extended BUD is incorrect and could present a safety concern for you patient.
Please note that the proposed revision to USP <795> includes changes to BUDs assigned to non-sterile compounded preparations.  For information on the proposed changes to USP <795>, please visit https://www.usp.org/compounding/general-chapter-795.
REFERENCE: NAPRA GUIDANCE DOCUMENT FOR PHARMACY COMPOUNDING OF NON-STERILE PREPARATIONS, retrieved from https://napra.ca/sites/default/files/documents/Mdl_Stnds_Pharmacy_Compounding_Nonsterile_Preparations_Guidance_June2018_FINAL.pdf