2019.03.27
Preparing for ACP Sterile Compounding Assessments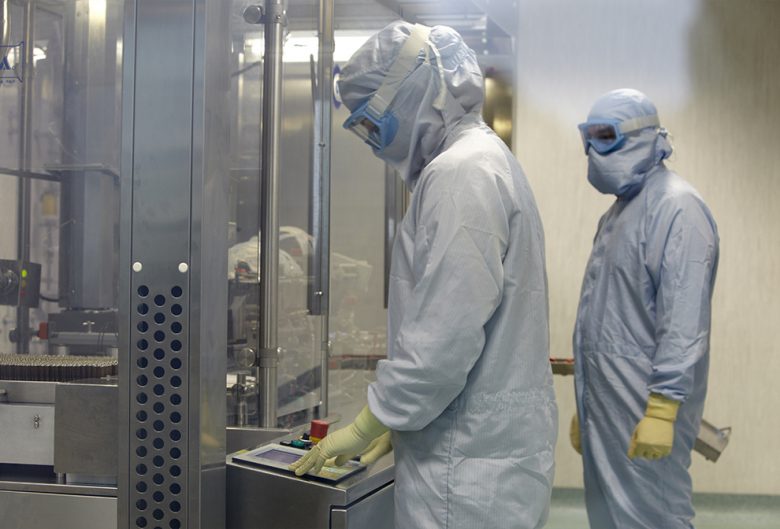 All licensed Alberta pharmacies that compound sterile preparations will be assessed for Priority Two compliance with the NAPRA Model Standards starting March 1/2019. The ACP in- person assessment will be completed by two, possibly three assessors: an ACP Pharmacy Practice Consultant (PPC) and 1-2 Sterile Compounding Assessors (SCA). The goal of the assessment is primarily quality assurance, however the PPC and SCA are to some degree able to support you towards compliance with the Model Standards. If the assessors identify deficiencies in your sterile compounding compliance with Priority Two, you will be given a reasonable timeframe for correction of the identified deficiencies. You will receive a follow up visit to ensure these deficiencies are corrected. Please keep in mind that the ACP may charge for additional follow up visits that exceed what is considered customary. In more significant cases of non- compliance, the ACP may place restrictions on your pharmacy license that preclude you from compounding sterile preparations.
Three things you can do to ensure your ACP assessment runs smoothly:
Complete the self-assessment on your ACP registrant profile.
The self-assessment gives you an opportunity to self-identify gaps in your compounding practices and begin to close them before the assessment
Having this done ahead of time shows the ACP that you are keen to comply Have all your documentation organized and easy to access.
Being organized will make the assessment go more quickly
Audit your logs – cleaning, temperature, pressure differentials, etc. If there are issues with compliance, correct these now. Don't wait for your ACP assessors to point out deficiencies
If the ACP requests information ahead of time, submit this promptly. This shows you are taking the process seriously
Make sure external reporting is compliant and up to date.
Certification reporting and environmental verification of your controlled areas and PECs must be completed every six months at a minimum. Your certification must be completed under dynamic operating conditions. I would recommend that
your certifier documents which personnel were present during the testing and which activities were being performed. That way there is no ambiguity.
Viable samples that exceed action limits must be speciated to the genus level.
Your Sterile Compounding Supervisor must be evaluated by a third party every twelve months. The third-party evaluator must be an independent evaluator at arm's length from the organization.
If you are compounding high risk sterile preparations in batches over 25 or are extending Beyond Use Dates, ensure your sterility testing is batch specific and complies with the requirements of USP <71>.
Remember – readiness and cooperation are key to a successful ACP assessment.